Brooke Mills excitedly anticipates taking a "first day of school" picture at the beginning of each new academic year, just like countless other youngsters.
On the first day of seventh grade, she went outdoors with her mother to snap a photo.
While Mills and her mother were outside shooting pictures next to a tree, a sudden visitor caught them off guard.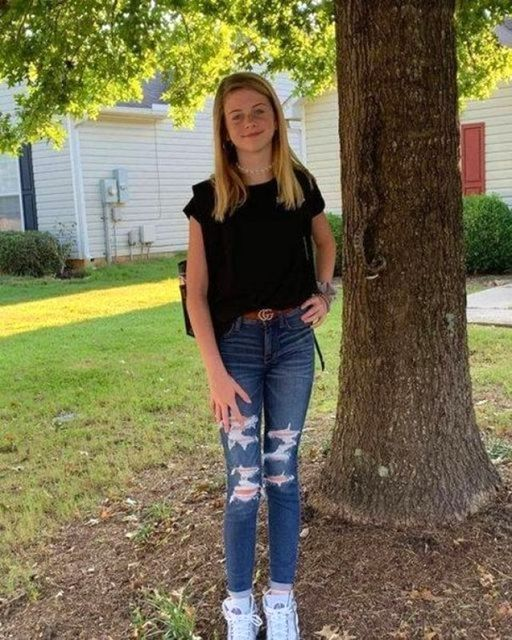 There had already been several photos taken, and everything seemed to be in order. The mother of Mills then noticed her kid.
The girl's mother, Joy Mills, remarked, "It blended so well I looked harder and realized what was there."
On the tree trunk, a snake was curled up and was glaring directly at the primping seventh-grader.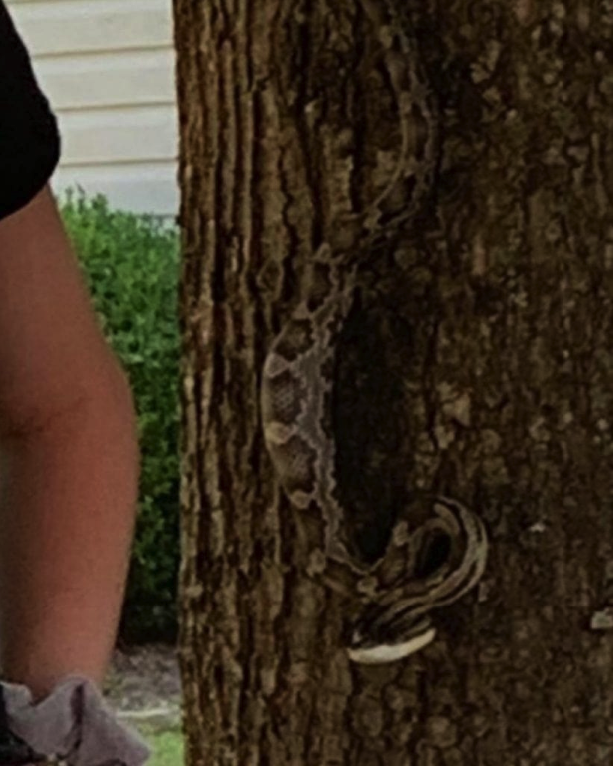 Mills was initially perplexed by her mother's request to see her. Because her mother didn't want to alarm Mills, she didn't find out about the snake photobombing until she was safely outside of the tree. She had no idea that she was sharing her joy with a stranger.
She was rendered speechless when she discovered what was behind her, according to Mills."We looked at the pictures on my phone and couldn't believe how close he was and how we had no idea."
The snake appeared to feel the need for some personal care since he was envious of